If you are looking for bag makers near you then there are certain things that should be kept in mind so that you can find the best bag maker for your purpose.
Bags are one of the best promotional products you can use to market your brand. You can make different types of bags complete with your brand's colors and logo. However, you must ensure that your bags are high quality and durable. Quality and durability will depend on the type of material used to manufacture the bags.
A good bag maker will help you make high-quality products for your customers and prospective clients. Most bag manufacturing companies have a team of in-house designers who can help fine-tune your original design before it moves to production. However, you can still choose to hire a freelance designer to help develop bag designs for your brand.
Choosing the right bag maker is critical, and picking an experienced franchise will help ensure that your bags meet the best quality standards. Below are some factors you must consider when looking for the best bag makers near you.
Think About Budget
How much are you willing to spend? This is crucial when skimming through the available bag makers within your region. In most cases, the price will depend on the number of bags and materials used to make them.
You can ask for quotes from different companies before settling on the one that fits your budget. Make sure you share the necessary details when getting quotes. Don't forget to mention things such as size, design, order quantity, and the material you want. However, don't forfeit quality in the search for a company offering cheap services. 
You can negotiate more flexible payment terms if you're short on cash. This will ensure that you get quality bags without going into debt. 
Past Clients
This will revolve around the brands the company has worked with before. Most bag makers share this information on their websites. This will give you a chance to look at some of their bags and sample them. A bag maker with a huge number of past clients, especially big brands, is a good sign.
You can also visit the bag maker and request samples to see their craftsmanship and quality standards. Also, hop onto Google and search more about the company before engaging them. Does the company fit what you are trying to achieve with the brand you are promoting?
Nowadays, many people are influenced by supporting eco-friendly projects and products. Your business would also benefit if the bags were made from eco-friendly materials such as canvas or leather. 
Manufacturing and Delivery Time
The delivery or production time will depend largely on the number of bags you want. The delivery might also take longer if you don't have a design ready. Most professional bag makers near me will give you a timeline on when they will deliver the goods. 
Promotional bags or products can be tricky, especially if you plan to use them in an upcoming event. If the bags come in late, you will have junk in your warehouse. Consider all of these factors when discussing delivery time before signing the contract.
Materials and Design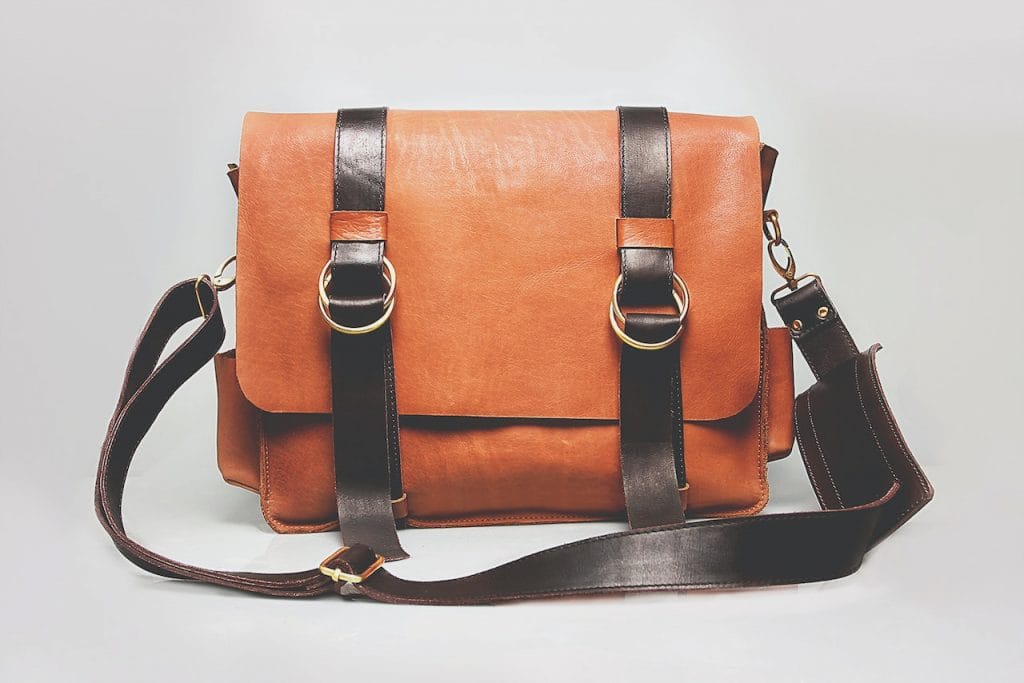 Making custom-designed products can be a challenge, especially if the design is quite intricate. Some bag manufacturing companies can work on any design that matches your taste and current trends. You can send the design pictures and request a bag prototype for review before mass production. This will allow you to check the little details such as straps, zippers, and pockets.
The choice of materials is also a very significant factor. Eco-friendly bags are more appealing to clients. A good bag maker should allow you to choose between various materials. Some of the most commonly used materials for making bags include leather, canvas, and nylon.
In addition, there is a kind of E-co bag made of non-woven fabric which is also widely used all over the world. It has replaced disposable plastic bags in many shopping malls. Non-woven bags can be naturally degraded and recycled, and are one of the best-selling styles in environmentally friendly bags.
For the bag designs, you can go with backpacks or tote bags. Backpacks are great for people of all ages, but especially if your target market is office workers. Tote bags are more versatile and will suffice if you target a wide demographic in diverse careers.
Team of In-House Designers
Making custom-branded bags can be easy if you pick existing bag designs and add your brand's colors and logo to it. However, if you want a unique product, you may want to come up with a more personalized design.
Some bag manufacturing firms have a team of in-house designers who can help you develop the design for your bag. This is quite a plus as it means you will end up saving the cash you would have used to hire a professional designer. 
The in-house design team will work to develop the prototypes, which you can sample or gift select clients for review. Focus on things such as size, number of pockets, compartments, and material.
Contract Terms 
Most companies will draft contracts, especially when taking huge manufacturing and production deals. We recommend reading the terms and conditions before signing the agreement. Check the company's policies and procedures should issues related to product quality, design, and payment arise.
Some manufacturing companies offer full refunds if the product doesn't meet quality standards. This will ensure that your investment is well protected and you're not risking your money. Another issue you should consider when reviewing the contract details should be that the payment structures need to be friendly and flexible.
Bottom Line
Working with the best bag makers near you will help you get the best product on the market. The tips we have shared above will help you find the best bag manufacturers within your state or region. We understand that mass-producing custom-branded products can be a hectic process, especially if you intend to turn a profit from the products.
Timing is also a significant factor, especially if you plan to launch the bags at a particular event. This means that if they arrive a day later, they will probably be junk. Consider all of these factors and engage with the production to ensure that the process is within or a few days ahead.
If you are using the bags for promotional purposes, make sure they feature your brand's logo and colors. Other people should be able to identify with your brand whenever they spot it in public.