In this article, we added the world's most popular web browser icons and all internet browsers primary information with some general FAQs. You may compare it by its important features.
Basically, we mentioned here all web browser icons, general bio, invented date, and download link.
Note; we present the most popular internet browser logos, and all of them are free to use. So anyone can download these free browser icons.
What is a Web browser?
In simple words, a Web Browser is an Application that allows the user to connect to the internet to access web pages, images, videos, or other information.
In detail; A web browser is a software application for accessing the information on the World Wide Web (WWW). When a user requests a web page from a particular website or search engine, the web browser collects and retrieves the necessary content from a web server and then displays the page on the user's device.
However, to connect to a website's server and display its web pages, the user must install a web browser on his mobile or computer.
Don't mix it; A web browser is not the same thing as a search engine, though the two are often confused for a user. 
A search engine is just a website that provides search results via website links, images, videos, and documents that go to the targeted page.
What is a browser icon?
A web browser icon or favicon is a pictogram or ideogram that is displayed on a computer screen as a small square image to present an application, It helps the user navigate a browser. This icon displays in the web browsers page's title in browser tabs, and other places across the web. A browser favicon or logo can be used as a desktop icon.
Check Out: How to create a favicon online for Free?
Most Popular Web Browser Icons
The following internet browser logos and names are including; Chrome, Microsoft Edge, Firefox, Internet Explorer, Safari, Opera, UC Browser, Yandex, QQ Browser, Chromium, Brave, Vivaldi and etc.
List of top web browser icons:
| | |
| --- | --- |
| | Chrome browser icon |
| | Microsoft Edge Icon |
| | Firefox browser Icon |
| | Safari browser Icon |
| | Opera browser Icon |
| | UC Browser Icon |
| | Yandex Icon |
| | QQ Browser Icon |
| | Baidu Browser Icon |
| | Sogou-Explorer Icon |
| | Chromium browser Icon |
| | Vivaldi Browser Icon |
| | Brave Browser Icon |
| | Maxthon Browser Icon |
| | Tor browser Icon |
| | Cent Browser Icon |
| | Internet explorer icon (Retd: June 15, 2022) |
Web browser logo list
Note; Anyone can use these internet browser icons as a .png format.
Top Web Browsers Users Percentage 
Here are some of the internet browsers users percentages:
Information Source: NetMarketShare 
Details About Top Web Browsers
There are many types of web browsers available on the internet, but these are good and safe to use for browsing.
Google Chrome
Google Chrome is a cross-platform web browser developed by Google. It was first released in 2008 for Microsoft Windows and was later ported to Linux, macOS, iOS, and Android where it is the default browser built into the OS.
Microsoft Edge
Microsoft Edge is a cross-platform web browser developed by Microsoft. It was first released for Windows 10 and Xbox One in 2015, then for Android and iOS in 2017, for macOS in 2019, and as a preview for Linux in October 2020. Edge includes integration with Cortana and has extensions hosted on the Microsoft Store.
Firefox browser
Mozilla Firefox, or simply Firefox, is a free and open-source web browser developed by the Mozilla Foundation and its subsidiary, the Mozilla Corporation. Firefox uses the Gecko layout engine to render web pages, which implements current and anticipated web standards. 
Safari Browser
Safari is a graphical web browser developed by Apple, based on the WebKit engine. First released on the desktop in 2003 with Mac OS X Panther, a mobile version has been bundled with iOS devices since the iPhone's introduction in 2007. Safari is the default browser on Apple devices.
QQ Browser
QQ Browser is a web browser developed by the Chinese technology company Tencent. It utilizes two browser engines: WebKit and Trident. Previously, Tencent had developed Tencent Explorer and Tencent TT two browsers based on the Trident typesetting engine, and integrated The QQ browser of the WebKit engine 5, QQ browser 6. 
Sogou Explorer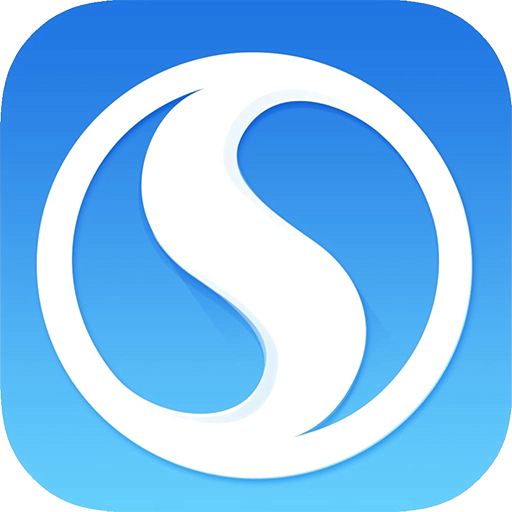 Initial release date: April 2018
Download QQ Browser: 
Source: Wikipedia
Sogou Inc. is a Chinese technology company that offers a search engine. It is a subsidiary of Sohu, Inc.
The offices of Sogou are located on the southeast corner of Tsinghua University in Beijing. Sogou also has offices in Chengdu co-located with Tencent's office building. In April 2018, Sogou established an R&D center in Guangzhou.
Opera Browser
Opera is a multi-platform web browser developed by Opera Software. Opera is a Chromium-based browser. It distinguishes itself from other browsers through its user interface, functionality, and other features. 
Yandex Browser
Yandex Browser is a freeware web browser developed by the Russian web search corporation Yandex that uses the Blink web browser engine and is based on the Chromium open source project. The browser checks webpage security with the Yandex security system and checks downloaded files with Kaspersky anti-virus. 
UC Browser
UC Browser is a web browser developed by mobile internet company UCWeb, a subsidiary of the Alibaba Group. It is one of the most popular mobile browsers in China and Indonesia and was the 8th most downloaded mobile app of the 2010–2019 decade.
Brave browser
Brave is a free and open-source web browser developed by Brave Software, Inc. based on the Chromium web browser. It blocks ads and website trackers and provides a way for users to send cryptocurrency contributions in the form of Basic Attention Tokens to websites and content creators. 
Chromium
Chromium is a free and open-source software project developed by the Google-sponsored Chromium project. The source code can be compiled into a web browser. Google uses the code to make its Chrome browser, which has more features than Chromium.
Vivaldi
Vivaldi is a freeware, cross-platform web browser developed by Vivaldi Technologies, a company founded by Tatsuki Tomita and Jon Stephenson von Tetzchner, who was the co-founder and CEO of Opera Software. Vivaldi was officially launched on April 6, 2016.
Cent Browser
Cent Browser is an enhanced web browser based on Chromium with many convenient features like a super drag, mouse gesture, scrollable tab bar, advanced browsing options, and more.
Internet Explorer
Initial release date: August 16, 1995
Download Internet Explorer: Download
Source: Wikipedia
Internet Explorer is a series of graphical web browsers developed by Microsoft and included in the Microsoft Windows line of operating systems, starting in 1995. It was first released as part of the add-on package Plus! for Windows 95 that year.
Internet Explorer has retired as of June 15, 2022 and redirected to Microsoft Edge 
Information Source & References;
FAQ
How many people use a web browser?
In 2021, an estimated 5 billion people use a browser, with more than half of them in Asia. The most used browser is Google Chrome, with a 66% global market share on all devices, followed by Safari with 17%. Other notable browsers include Firefox and Microsoft Edge.
Web browsers are used on a range of devices, including desktops, laptops, tablets, and smartphones.
When was the first Web Browser Developed?
The First Web Browser was developed in 1990 by Tim Berners-Lee also known as TimBL, initially, it was called WorldWideWeb and later was renamed Nexus.
And in 1993, Marc Andreessen was the man who created a Web Browser with a graphical user interface called Mosaic later known as Netscape, which was the world's first popular browser with a graphical user interface.
What's the most popular web browser in 2021?
Of course, it is Google Chrome Browser!
Let me give you a hint, Microsoft's Internet Explorer and Firefox are declining irrelevantly.
What are the top 5 web browser statistics?
These are the 5 most popular Web browsers statistics;
– Google Chrome – 64.42%
– Apple Safari – 12.60%
– Mozilla Firefox – 7.88%
– Microsoft Edge – 6.96%
– Opera – 2.47%
Report: December 2020.
What are the World's Most Popular Web Browsers?
Here are the most used desktop web browsers – Chrome, Microsoft Edge, Firefox, Internet Explorer, Safari, and Opera.
-According to StatCounter
How many types of web browsers are available?
Generally, 2 types of internet browsers are available for users;
1. Computer Browser (.exe or .app/OS X)
2. Mobile Browser (.apk or .iOS application)
This software or application can access the Web if any users will install it on a PC or Mobile Phone.
What is the most used web browser?
Google Chrome Browser is the most used web browser in the world, then Microsoft Edge Browser and Firefox Browser.
What are popular internet symbols?
Here are some popular symbols and signs that are commonly used on the internet.
Internet symbols: internet icons are the most popular and used symbol in the world.
Thumbs up symbol: this represents something positive or Okay.
Heart symbol: this represents love, compassion, and health.
Question mark symbol
The light bulb icon symbol; it represents a tip or an idea.
Gear symbol
Dove symbol: this represents peace, love, and calm.
Raven symbol: this represents death and doom.
What is the symbol for Internet connection?
The Globe with Meridians Emoji is known as the Internet Emoji.
Sometimes it is mentioned as the Globe Symbol. This Internet Emoji appeared in 2010.
Three boxes connected by a line is a symbol that is used to represent an Ethernet connection to a computer.
A small dot or tower with waves coming from it indicates wireless and is currently one of the most recognized symbols for Wi-Fi (wireless network) signals.
Read Also: What is the history of social networks?