Photography may have become more accessible due to modern smartphone camera capabilities, but nothing beats the quality of a professional camera. In fact, millions of digital cameras are still being produced every year, with 2020 alone seeing 9 million new units being manufactured. Proving that they are as popular as ever with consumers.
The photography industry is always changing and improving their equipment, which means you will be able to upgrade your camera almost every year or two for a new one. As a beginner, you don't need to buy the most expensive DSLR on the market to take stunning photos, Only you can try these best cameras.
Best DSLR cameras for new photographers
For beginner photographers, the options might be a little overwhelming. So, to help you choose, here are some of the models you can consider buying:
Nikon D3500
The Nikon D3500 is one of the best entry-level DSLRs you can get. It has an excellent battery life that can last you up to 1,550 shots and is pretty affordable at $500. What makes it great for beginners is that it has a "Guide mode," which is an alternative to the main menus that walk you through the camera's key features.
However, it lacks some contemporary features, such as an articulating screen. It doesn't have enough AF points either, which makes tracking a subject a little difficult. The Nikon D3500 is a great option if you don't mind having to upgrade your camera later down the line so that you can keep improving your photography skills.
Canon EOS 5D Mark IV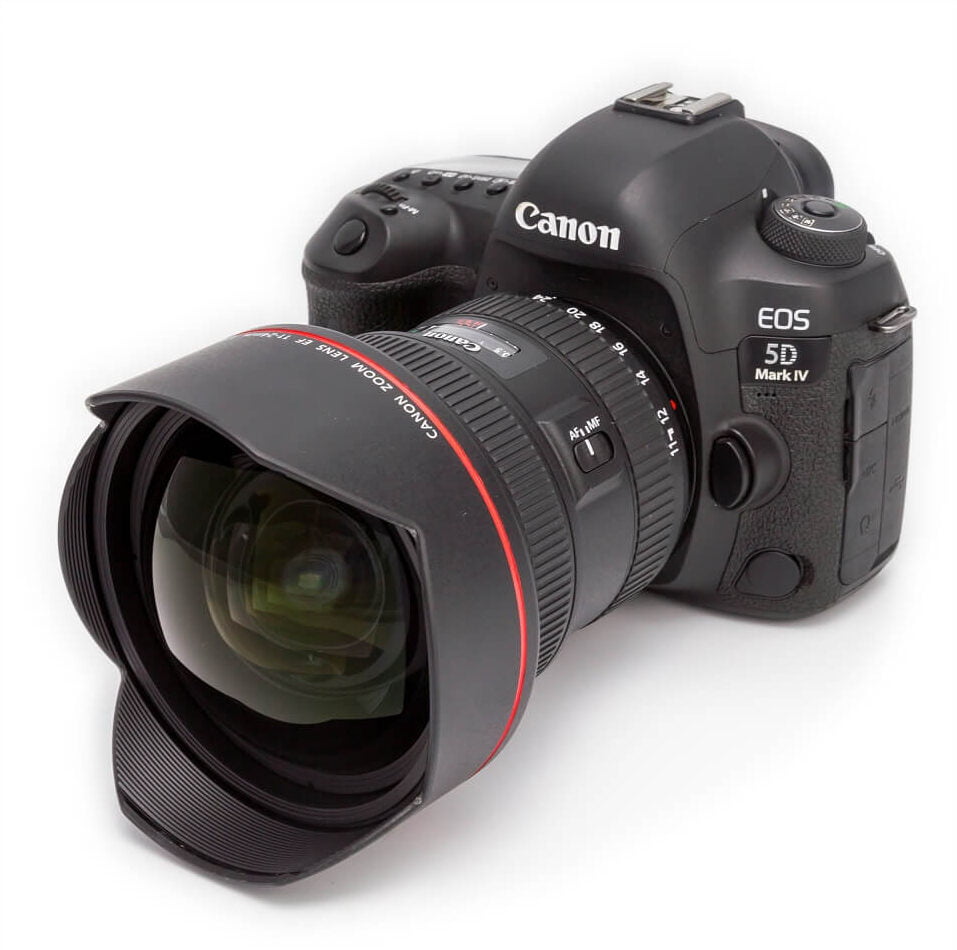 Canon is one of the industry leaders. Seasoned photographers swear by this particular camera brand because it's one of the few DSLR camera brands on the market that can capture incredibly sharp photos and offer superior raw image quality. For beginners, the Canon EOS 5D Mark IV's iSA and ITR AF systems make automatic professional adjustments before taking a photo (such as its exposure setting), helping beginners to learn how to snap the perfect picture.
Of course, these specifications come with a $2,700 price tag — but it has a ton of manual settings you can play around with. This particular camera is great for beginners who are looking to take up photography as a career later down the line.
Olympus OM-D E-M10 Mark IV
This model is one of the best mirrorless cameras out there. With mirrorless cameras the light passes directly onto the sensor. This allows the camera to take photos that are as close to what the naked eye sees. It's the closest you're going to get to a simple point-and-shoot camera, making it ideal for beginners who want to focus on subject angles and appropriate lights (as opposed to gear). The Olympus OM-D E-M10 Mark IV is a high-quality and durable model that starts at a modest $699.
Fujifilm X-T30
The Fujifilm X-T30 is one of the more advanced mirrorless cameras on the market for beginners. It has 425 AF points, which makes it great for capturing moving targets without any blur. It also has a backlit architecture that lets the camera gather light as effectively as possible, which keeps image noise low and details high. Priced at approximately $902, the Fujifilm X-T30 has a limited battery life at 380 shots per charge. It doesn't have in-body image stabilization either, so you'll need to make sure the lens you're using can accomplish some of the things this particular camera cannot.

The right camera can make a huge difference in your photography, and depending on your budget and your level of expertise, you'll need to choose the best camera for your needs.
Note: While I give you a choice of the 4 best photography cameras for beginners, you need to know that each company makes different models with a slight variation of the same theme.
At the end of the day, there's a camera for everyone — you just have to work out what kind of photographer you want to be. So, if you want to take better photos, photographer Eve Arnold once said: "It is the photographer, not the camera, that is the instrument."
FAQs
What is a DSLR camera?
A DSLR camera is a digital single-lens reflex camera, which means it has a reflex mirror that lets you see what your lens is seeing without the need of an external viewfinder. For an amateur photographer this is a huge advantage as you can see exactly how your photos will turn out without wasting any photo media.
What is a Mirrorless camera?
A mirrorless camera is a camera that doesn't have a mirror on its back. It gets rid of the bulkiness of having to have a viewfinder along with the focusing screen attached on top of the lens. A mirrorless camera usually has interchangeable lenses.
Which camera brand is better?
A lot of people are asking the question "Which one is better?" when they're trying to decide between Canon and Nikon. Frankly, it's all up to personal preference. Both brands produce excellent products, but they have different features which some people will prefer over others.
Trying to find a cheap digital camera online? Check this Canon Price Watch Review!