Are you looking for a travel agency to book your holiday? Here is the list of top travel agencies in the world. Hope this article will be helpful for you!
Travel agencies offer services to provide customers with any kind of transportation and accommodation services or cruise packages. A travel agency is one of the most important organizations in the tourism industry.
These organizations play a significant and crucial role in the entire process of developing and promoting tourism in the country or at a destination. 
In the same measure,
Travel agents are an important part of the tourism private sector.  A travel agent is a person who has a thorough knowledge of the tourism product – the destination, the method of travel, the accommodation, the climate of the place of travel, and other areas of the service sector.
A travel agent may be an individual /firm or corporation which is commonly known as a travel agency. 
An agency is the office of travel agent or organization where all travel goods and services are assembled and coordinated for the smooth conduct of travel agency business.
What is Travel Agency?
A travel agency is a retailer or public service provider that provides travel and tourism-related services to the general public on behalf of accommodation or travel suppliers to offer different kinds of traveling packages for each destination. 
If we shorten the definition of travel agency:
– A business that helps to make arrangements for people who want to travel.
– An agency engaged in selling and arranging transportation, accommodations, tours, and trips for travelers.
Some travel agencies may not have offices in a particular area or they may act as general sales agents for airlines.
Basically, the main job of this travel agency is to act as an agent, selling travel products and services on behalf of the supplier. But, they do not keep inventory in the hand unless they have pre-booked hotel rooms or cabins on a cruise ship for a group travel event such as a wedding, honeymoon, or another group event.
History of Travel Agency
Cox & Kings is the first travel agency in modern history and it's founded in 1758. Cox & Kings is the world's oldest travel agency.
In 1840, the Abreu Agency was established in Porto by Bernardo Abreu, becoming the world's first agency to open its services to the public.
What travel agency do?
A travel agency will be able to provide you with the best prices for flights, hotels and holiday packages. They will also be able to provide you with information on popular destinations as well as those that you might not have considered before.
Travel agency is a new trend in the travel market. There are more airlines, tour operators airlines, and many other services. This leads to the new travel markets for existing markets.
What is a Tour guide?
A tour guide or a tourist guide is a person who provides assistance, information on cultural, historical, and contemporary heritage to people on organized sightseeing and individual clients at educational establishments, religious and historical sites such as; museums, and at various venues of tourist attraction resorts.
Traveling is something that many people enjoy due to various reasons. Some people travel for leisure, others do it for relaxation or even for business purposes.
We all have different kinds of vacations and enjoy spending them in various destinations. However, depending on the type of vacation you are looking forward to can help you pick the travel agency that can cater to your needs.
Types of Travel Agencies
There are two main types of travel agencies in the travel and tourism industry:
Retail Travel Agency
Wholesale Travel Agency
Retail Travel Agency
They sell various travel-related services directly to their customers. They act on behalf of the main service provider/suppliers. Such as hotels, airlines, cruises, railways, coach operators, etc. They receive a commission from the service and may add mark-up in return. Thus, the travel agency earns its income from both the suppliers and the mark-up.
Wholesale Travel Agency
They plan, organize, and sell package tours through a travel agency or directly to the customers. Some travel agencies are both retail and wholesale. For eg Thomas Cook.
They purchase the product from the main providers and sell them directly to the retail travel agency or customers. Therefore, the wholesale travel agency act as a middle man between the main providers and the retail distributors.
All types of travel agencies in details;
These two types of travel agents have different parts inside, I will explain how they work below:
Full-Service Agency
They organize and manage all kinds of recreation tours, free individual travel (FITs), group individual travel (GITs), corporate travel.
They organize this kind of tour for inbound and domestic travelers. This type of travel agency operates on various work, such as the recreation, inbound, outbound, trade fair, accounts, and so on.
Commercial Agency
They handle corporate travel needs. So, such agencies are found in business hubs and only serve business travel.
Therefore, walk-in or individual travel are not served by these agencies. The qualified staff look at the airline, hotel, vehicle, paperwork, etc.
Implant Agency
It is a branch office of a full-fledged travel agency. They work on the premises of a corporate office. It handles all the travel needs of the corporate office.
Special Interest Travel Agency
They are specialized in establishing special interest groups' tour programs. Such as adventure, wildlife, religion, etc.
Online Travel Agency (OTA)
They are the latest trend for travel agents. For eg makemytrip.com is known as online travel agents (OTAs) or e-retailers.
Therefore, these web portals enable consumers to obtain data and make the booking online.
Have you ever wondered which the best travel agencies in the world are? And I mean not only from a ranking point of view but also from a general customer satisfaction one?
List of Top 10 Travel Agencies in The World – By Companies Earning
Who is the best travel agency in the world? The following is a list of the most earning and top ten travel agencies ranked by sales generated in USD billion, which includes both travel agencies and corporate travel management companies.
Top 10 Travel Agencies in The World
Today we're going to show you a list of the top travel agencies in the world. It can be tricky finding a good travel agency, and I'm sure you've seen those annoying banner ads from companies which either make you think they are great or they are really crap. But these are top rated travel companies in the world so you can easily get their service:
Here are the name of top travel companies in the world, their headquarters, and descriptions of them are given below;
1. Expedia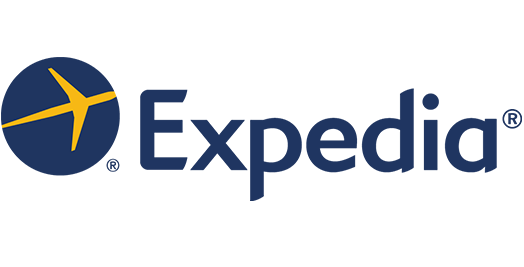 Headquarters: Bellevue, Washington
Employees: 24,000
Sales: $99 billion
Website
Expedia Group, Inc. is an American online travel shopping company for consumer and small business travel. Expedia Group, which owns Expedia.com, Hotels.com, Vrbo, Trivago, Orbitz, Travelocity, CarRentals.com, and Hotwire.com, among a plethora of other brands, reported $107.9 billion in sales last year. 
More than 40 percent of transactions across the group's consumer OTA brands were booked via mobile, with total app transactions jumping more than 40 percent year over year.
2. Booking Holdings

Headquarters: Norwalk, Connecticut
Employees: 24,500
Sales: $92.7 billion
Website
Booking Holdings Inc. is an American travel technology company organized in Delaware and based in Norwalk, Connecticut, that owns and operates several travel fare aggregators and travel fare metasearch engines including namesake and flagship Booking.com, Agoda.com, Priceline.com, Rentalcars.com, Kayak.com, Cheapflights, Momondo, and OpenTable. It operates websites in about 40 languages and 200 countries.
Reporting $96.4 billion in gross travel bookings in 2019, Booking Holdings remains number two on the Travel Week Power List for 2020.
3. American Express Global Business Travel
Headquarters: New Jersey, United States
Employees: 17,400
Sales: $33.7 billion
Website
American Express Global Business Travel is a multinational travel and meetings program management company. American Express Global Business Travel elevating its business to $42.6 billion in sales, which is good enough for third on Travel Weekly's 2020 Power List.
4. BCD Travel
Headquarters: Utrecht, Netherlands
Employees: 14,000
Sales: $27.1 billion
Website
BCD Travel is a provider of global corporate travel management. BCD Travel provides travel management services in as many as 109 countries, with US$27.5 billion in total sales last year and a combined worldwide workforce of almost 14,900. BCD Travel is part of the BCD Group.
5. CWT
Headquarters: Minneapolis, Minnesota
Employees: 18,000
Sales: $25 billion
Website
CWT is a travel management company that manages business travel, meetings, incentives, conferencing, exhibitions, and handles event management. CWT, rebranded from Carlson Wagonlit Travel, remains in the top five for 2020 with sales nearing $25 billion last year. Founded nearly three decades ago, the business-to-business travel management platform offers business travel, meetings, and events management across six continents.
Flight Centre Travel Group
Headquarters: Brisbane, Australia
Employees: 20,700
Sales: $16 billion
Website
Flight Centre Travel Group is an Australian travel agency. It was founded in 1982. In 2019 which saw corporate sales increase 30 percent over 2018. Boasting $16 billion in sales last year, the successful agency works with nearly 20,800 hosted agents who were responsible for $56 million in sales.
7. Travel Leaders Group
Headquarters: New York City, New York
Employees: 4,000
Sales: $7.12 billion
Website
Internova Travel Group, formerly Travel Leaders Group, ranks seventh again in 2020 with nearly $7.5 billion in sales last year, $3.9 billion of which was generated by the group's 10,000 hosted agents.
8. American Express Travel
Headquarters: New York City, New York
Employees: 5,000
Sales: $6.27 billion
Website
American Express Travel also stayed put on the 2020 Power List, coming in eighth place with 2019 sales nearing $7 billion. Last year was a busy one for the company, which raised air and lodging program value and implemented new booking options for card members as well as acquired a pair of digital platforms in LoungeBuddy and Resy.
9. CTM – Corporate Travel Management
Headquarters: Denver, Colorado
Employees: 750
Sales: $5 billion
Website
Corporate Travel Management (CTM) reporting last year they have done $5 billion-plus in sales. The Virtuoso member also commemorated a quarter-century in business travel and completed its acquisition of university and corporate travel specialist Corporate Travel Planners.
10. Direct Travel
Headquarters: Denver, Colorado
Employees: Unknown
Sales:$5.8 billion
Website
Direct Travel is a leading travel management company, which posted $5.8 billion in sales and acquired more than a half-dozen companies, including Professional Travel, which ranked 31st on Travel Weekly's 2019 Power List with $404.8 million in sales.
Above are the top ten tour operators. Below we mentioned more companies
TripAdvisor:
Headquarters: Needham, Massachusetts, United States
Employees: Not publicly disclosed
Sales: Not publicly disclosed
Website: www.tripadvisor.com
Bio: TripAdvisor is one of the world's largest travel websites, providing reviews, advice, and photos from travelers for destinations, accommodations, and restaurants worldwide.
Priceline Group:
Headquarters: Norwalk, Connecticut, United States
Employees: Not publicly disclosed
Sales: $13.8 billion USD (2018)
Website: www.priceline.com
Bio: The Priceline Group is a collection of companies that includes brands such as Priceline, Booking.com, and Agoda. It is one of the world's largest online travel agencies, providing hotel and travel reservations for customers worldwide.
Ctrip (China's largest online travel agency):
Headquarters: Shanghai, China
Employees: Not publicly disclosed
Sales: $13.8 billion CNY (2018)
Website: www.ctrip.com
Bio: Ctrip is the largest online travel agency in China, providing hotel and travel reservations, transportation ticketing services, packaged tours, and corporate travel management.
AirBnB:
Headquarters: San Francisco, California, United States
Employees: Not publicly disclosed
Sales: Not publicly disclosed
Website: www.airbnb.com
Bio: AirBnB is a marketplace that allows people to list and book unique accommodation worldwide, from apartments and houses to treehouses and castles.
TUI Group:
Headquarters: Hanover, Germany
Employees: 66,000 (2018)
Sales: €18.5 billion (2018)
Website: www.tui.com
Bio: TUI Group is a multinational travel and tourism company, offering flights, cruises, hotels, and package holidays worldwide.
Thomas Cook:
Headquarters: London, United Kingdom
Employees: Not publicly disclosed
Sales: £9.6 billion (2018)
Website: www.thomascook.com
Bio: Thomas Cook was a British travel company that went into liquidation in September 2019 and it's not operable anymore. The company offered a wide range of travel services, including flights, hotels, cruises, and package holidays.
List of Top Travel Agencies in the World – Complete list
Travelers know that the best tour agencies in the world are like magicians. They will help you enjoy your travel time in a variety of ways; For example, you can stay in various advanced restaurants and eat tempting or mind-boggling food, experience wildlife somewhere, see something of personal preservation somewhere and visit the top museum for hours on end. Also one day they may surprise you with a secluded beach, lunch on a helicopter ride, or a walking safari.
These depend on what kind of trip you want to take and from which agency you are taking such a package.
Note: This travel agencies names list is compiled by considering the travel experiences of travelers from around the world each year – readers can share their views on top hotels, resorts, cities, islands, cruise ships, spas, airlines, and more. Rated tour operators and safari outfitters based on destination, activity, accommodation, food, and overall quality.
Some of the companies are spread all over the world and have almost any style of travel. They are also adept at celebrating and planning multitasking trips, where expectations are often sky-high.
If you want to guarantee a one-time life experience, you can contact these famous travel agencies. Find the complete list below and the details of what makes each company so special.
To qualify for listing, companies must have a minimum sales of $ 100 million, generating at least 15% of sales volume in the United States.
Travel Weekly website publish this travel agency name list:
1. EXPEDIA
2. BOOKING HOLDINGS
3. AMERICAN EXPRESS GLOBAL BUSINESS TRAVEL
4. BCD TRAVEL
5. CWT (FORMERLY CARLSON WAGONLIT TRAVEL)
6. FLIGHT CENTRE TRAVEL GROUP
7. INTERNOVA TRAVEL GROUP (FORMERLY TRAVEL LEADERS GROUP)
8. AMERICAN EXPRESS TRAVEL
9. DIRECT TRAVEL
10. FAREPORTAL
11. CORPORATE TRAVEL MANAGEMENT
12. AAA
13. TRAVEL AND TRANSPORT
14. FROSCH
15. OVATION TRAVEL GROUP
16. OMEGA WORLD TRAVEL
17. WORLD TRAVEL HOLDINGS
18. WORLD TRAVEL
19. INTERNATIONAL CRUISE & EXCURSIONS (ICE)
20. ATG
21. TRAVEL EDGE
22. CHRISTOPHERSON ANDAVO TRAVEL
23. ADELMAN TRAVEL
24. CRUISE PLANNERS, AN AMERICAN EXPRESS TRAVEL REPRESENTATIVE
25. ADTRAV TRAVEL MANAGEMENT
26. FOX WORLD TRAVEL
27. KEY TRAVEL
28. TRAVEL STORE
29. SHORT'S TRAVEL MANAGEMENT
30. AVOYA TRAVEL
31. TRAVEL EXPERTS
32. GLOBAL CREW LOGISTICS
33. TRAVEL PLANNERS INTERNATIONAL
34. ATLAS TRAVEL & TECHNOLOGY
35. OUTSIDEAGENTS.COM
36. VALERIE WILSON TRAVEL
37. TAG
38. GANT TRAVEL
38. KINTETSU INTERNATIONAL EXPRESS (USA)
40. KHM TRAVEL GROUP
41. BALBOA TRAVEL
42. AMTRAV
43. GLOBAL MARINE TRAVEL
44. UNIGLOBE TRAVEL PARTNERS
45. TRAVELINK, AMERICAN EXPRESS TRAVEL
46. CONLIN TRAVEL
47. CAIN TRAVEL
48. HESS CORPORATE TRAVEL
49. EXECUTIVE TRAVEL
50. WORLD TRAVEL SERVICE
51. COVINGTON TRAVEL
52. SMALL WORLD VACATIONS
These travel company names list collected from Travel Weekly.
Where is the best place to go traveling? Where are some of the most beautiful, exciting, and breath-taking places to visit? How much does it cost for airfare, tours, hotels, and meals? These are some of the common questions people ask before they go traveling. If you want to travel quickly and save money with the least amount of hassle, these top tourist organizations are for you.
Outlook
According to the United States Bureau of Labor Statistics, in 2019, there were 82,000 people who worked as travel agents for their full-time jobs. That number is projected to decrease by 26% over the next 10 years. 
However, job prospects should be best for travel agents who specialize in specific destinations or particular types of travelers. In 2019, the median salary was $40,660 per year, compared to the median annual wage for all workers which was $39,810.
As the world's economic prosperity grows, the travel industries will flood people all over the world and businessmen are working on the advancement of this organization and they are doing their best to meet the needs of the customers.
The world's top travel companies are hopeful that they will be able to take the industry to new heights.
In addition, there are many travel agencies in the world offering different services. It is important for you to choose the top one that can offer you all the facilities related to your trip.
NB: This information has been collected from various places, the ListBy team just presented it for the information seekers. Thanks!