What is the smallest city in the world? This question has been bothering a lot of people around the world. Because they love to visit these places.
And not only that, every year more than 37 million tourists visit these small cities on earth. So, they are always looking for the proper information about the smallest city in the world.
I've been found a lot of exciting places, but nothing can compare to the charm or appeal of the world's smallest city Vatican.
The Vatican is not just a tiny little town. It's an entire country inside a city. The Vatican is the smallest internationally recognized independent country in the world, and there are plenty of fantastic reasons why you should visit this nation.
Besides, there's a lot of least populated towns out there with some pretty awesome names.
After searching so much, I thought about how to define "cities" it was hard to choose which one to write about. So, I simply decided to put together a list of all these small cities in this post where you can know about them.
But we tend to do it by small population towns or geographical areas, but regardless, here is the list of cities that have low populations and the smallest geographical areas.
List of The Smallest City in The World
There are thousands of towns, villages, and cities around the world. But just how many of these places can you really say are the smallest in the world? I guess this depends on how small you define 'smallest' in the first place.
Let's take a look at why this town ranks as the smallest city in the world!
Hum, Croatia
City: Hum
Country: Croatia
Area: not defined
Population: 30 people (as per 2011 census)
Hum, Croatia is the smallest city in the world by population and also the newest municipality in Croatia. It was pretty obvious, the city with just 30 people is strangely amazing. It is also recorded in the Guinness World Record Book as the smallest city in terms of population.
Many come to Hum for its various festivals held throughout the year. It is known as a welcoming city where you can take a break from the world's hustle and bustle. 
Hum is surrounded by picturesque scenery which makes it an ideal destination for those looking to get away from it all or to see beautiful natural wonders. It has a church dating back to the 19th century and a picturesque village Kotli, known for its watermills and waterfalls.
Adamstown, Pitcairn Islands
City: Adamstown
Country: Pitcairn Islands
Area: 4.6 sq. km.
Population: 50 people (2019 estimate)
Adamstown is the smallest city with a population of just 50 people, and it is an island located in the Pacific Ocean. It's the only place in the world you can find this exceptional town. 
To many people's knowledge, the title of the smallest city in the world is held by Vatican City. That was until 2002 when Pitcairn Island announced they were building a new town to accommodate its growing population.
The previous year, a new school was opened on the island with 18 students. This signaled to the islanders that it was time to invest in a town center that could house more than just their descendants. And so, Adamstown was born.
The town is said to be descended from 50 British crew. The crew of the HMS Bounty ship landed on the island in 1790. It is probably the only city in the world where there is only one general store and it also operates only three days a week.
Vatican City, Italy
Population: 825 (2019)
Area: 109 acres
Founded: February 11, 1929
City: Vatican City
Country: Italy
Continent: Europe
Vatican City is the smallest city in the world by area also the smallest country in the world. With a total area of 44 hectares (108 acres), it is also the most densely populated country in the world.
The official language of Vatican City is Latin and it is classified as a city-state, which means that it has its own political system and rules, but it is not independent or part of another country.
Perhaps the world's smallest town, Vatican City is a sovereign country with territory consisting of a walled enclave within the city of Rome, Italy. This unusual land occupies just 1107 acres. 
Vatican City was created in 1929 by the Lateran Treaty, between King Victor Emmanuel III of Italy and Pope Pius XI. It is sometimes referred to as the Holy See.
The Pope (Bishop of Rome) governs this territory as Sovereign of Vatican City. As Vatican City has no permanent residents and virtually negligible economy, it is also the smallest of all countries worldwide both by area and by population.
Opatowiec, Poland
City: Gmina Opatowiec
Country: Poland
Area: 68.41 sq. Km.
Population: 3,298 people (2018 estimate)
Population: 338 (2019)
Opatowiec, Poland is the smallest city in the world. It has a population of 338 and sits on the border of Germany and Poland, making it one of the most strategic locations in Europe. It also has a long history, more like Poland.
If you were to tell someone that the smallest town in the world was in Poland, they would probably laugh in disbelief. But it's true! Opatowiec is officially recognized as the world smallest city, with only 338 permanent residents registered there. The people who live here are mostly retired or work from home. The closest village is called Lesna which is just 5 minutes away. It's a little out of town so to speak!
Durbuy, Belgium
Population: 11,374
Area: 60.47 mi²
Province: Luxembourg
Durbuy is a municipality located in the Belgian province of Luxembourg. While the title of "smallest city" is always up for debate, it can certainly be considered as one of the smallest. This small town has many things to offer tourists even though there is no tourist office.
In 1331, the town was elevated to the rank of city by John I, Count of Luxemburg, and King of Bohemia.
Valletta, Malta
Valletta, Malta is the smallest capital city in the world. It's also known as a historical city and one of the oldest city in Europe. The city was founded by the Jean de Parisot Valette in almost 1566s and has been a capital since 1571. 
Valletta stands out because it's the smallest capital in the world, with a population of 5,827 people (In the capital city). The Maltese capital's stunning Baroque architecture makes it a major tourist draw, and the entire city was declared a UNESCO World Heritage Site.
City of London, England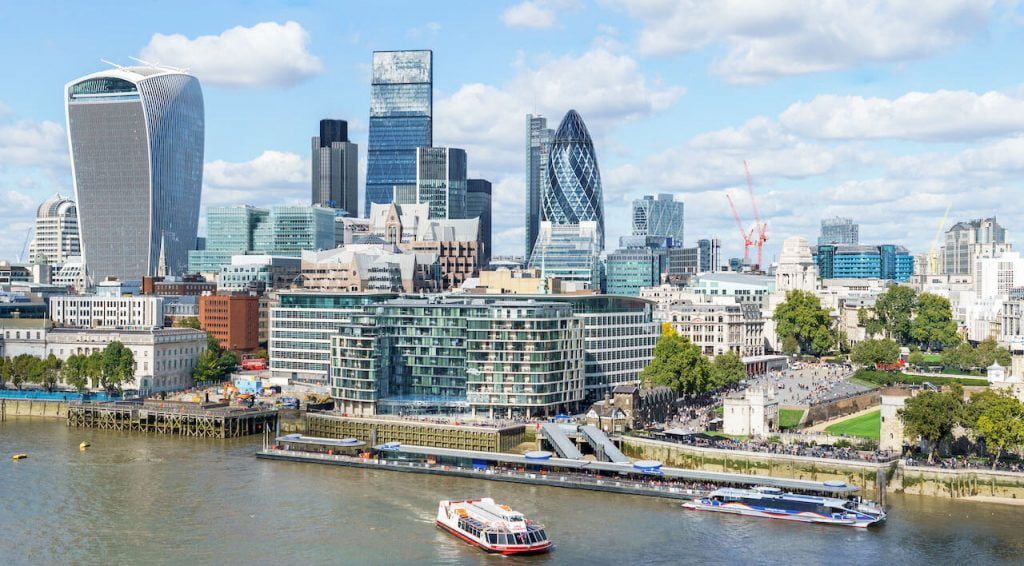 City of London is often referred to as a small city within a big city, due to its status as an independent city as well as its impressive population of under 9,401 people.
The City of London – also known as the Square Mile, or simply "the city" – is one of the most densely populated areas in Europe. If you have ever visited London, then you would have seen the tall buildings surrounding a small area within the city. That area is called City of London or the Square Mile.
Its boundaries have remained the same since the medieval period, and the settlement of 1.12 square miles (2.9 square km) still retains its status as a city with its own police force.
San Marino
San Marino isn't one city but actually a country in itself. San Marino is the third smallest country in the world, with an area of just 61.2 km² (23 sq mi), and a population of 33,938 people, making it an ideal home for the biggest fans of small and cute places.
The world's smallest country by population, it is located in the Apennine Mountains on the border with Italy. If you're traveling to Italy and enjoying a splash of history and some beautiful views, then San Marino is the place for you. 
San Marino is the best place to live and work. The World Bank Group ranked it first in the world on its Worldwide Governance Indicators. It is the safest country in Europe and houses one of the oldest nations in the world – San Marino was founded in 301 (by Marinus). With such rich history, people flock here to enjoy the tranquility.
Horta, Portugal
Horta is a port city on the island of Faial in the Azores. It is one of the smallest cities in all of the world, and yet it is able to sustain itself. 
Horta itself has a population of about 7,000 and an area of 173.06 square kilometers. It's a fascinating place to visit with a rich history.
Castries, Saint Lucia
Castries is the capital city of Saint Lucia and the largest urban center. It happens to be one of the smallest capital cities in the world.
This small island country is located in the Caribbean Sea between Barbados and the Lesser Antilles and near Martinique.
The country of Saint Lucia is a great place to live with beautiful views, friendly people and fine weather. The capital city of the island, Castries, is home to the majority of the 20,000 residents. It is considered to be the oldest city in the Caribbean.
Belmopan, Belize
Belmopan, Belize, the world's smallest capital city, is located in the country's southernmost province. Built upon reclaimed swamplands, it was founded in 1970.
Belmopan is the capital of Belize and a world-famous tourist attraction. Whether you are planning on moving to a different country or just want to see new things, Belmopan will definitely have what you are looking for.
Cockburn Town, Turks and Caicos
Cockburn Town is the another smallest capital city in the world. Not many people realize that Cockburn Town isn't just a city, it's also a country! Part of an island nation in the Caribbean, Cockburn Town is part of the British Overseas Territory known as The Turks and Caicos Islands.
It is a quaint town with many residents that are descendants from the original "Settlement Scheme". Cockburn Town is well off the tourist route in a very remote part of the island nation of Turks and Caicos. 
Fuvahmulah City, Maldives
One of the smallest cities in the world is Fuvahmulah City, located on Lankanfinolhu Island (also known as Lhaviyani Atoll) in the Republic of Maldives. The island, located north of Malé, has a total area of 4.94 km2 and is inhabited by about 13,037 people. The name Fuvahmulah has been spelled a few ways over the years including "Fuvahmulaku", "Fuvamala", or even "Fuvela".
Fagernes, Norway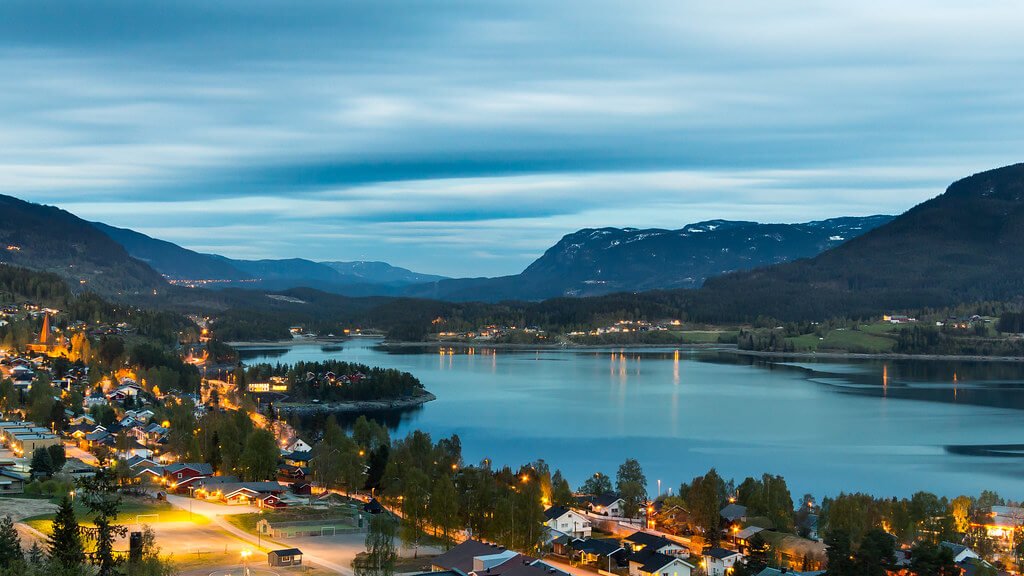 Fagernes is a small municipality in the county of Buskerud in Norway. It's not a large place, but it packs a big punch!
Fagernes, Norway is home to less than 2,000 residents and is now officially the smallest city in the Kingdom of Norway.
In a time when people across the world are getting bigger one little town in Norway is going in the opposite direction!
Eisenstadt, Austria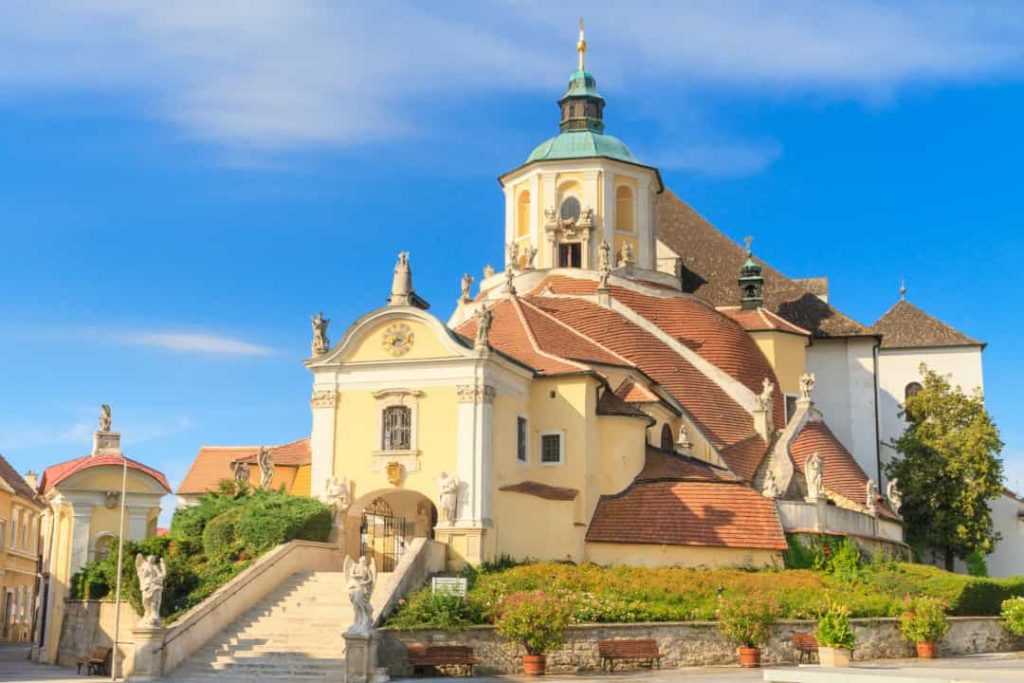 Eisenstadt, Austria is a small city in the Burgenland state in Austria's southeast. It only has a population of 18,576.
Eisenstadt, Austria is the town with the smallest population recognized by the Guinness Book of Records. It is a pretty cool city with sparkly buildings, lots of history, culture, and friendly locals.
Montpelier, United States
Montpelier, United States is the smallest populated city in the world with a record breaking having a population of 8,255. The definition of a city varies in terms of its size and population. In most cases, it is one kind of settlement which has got certain political and legal powers.
Miranda do Douro, Portugal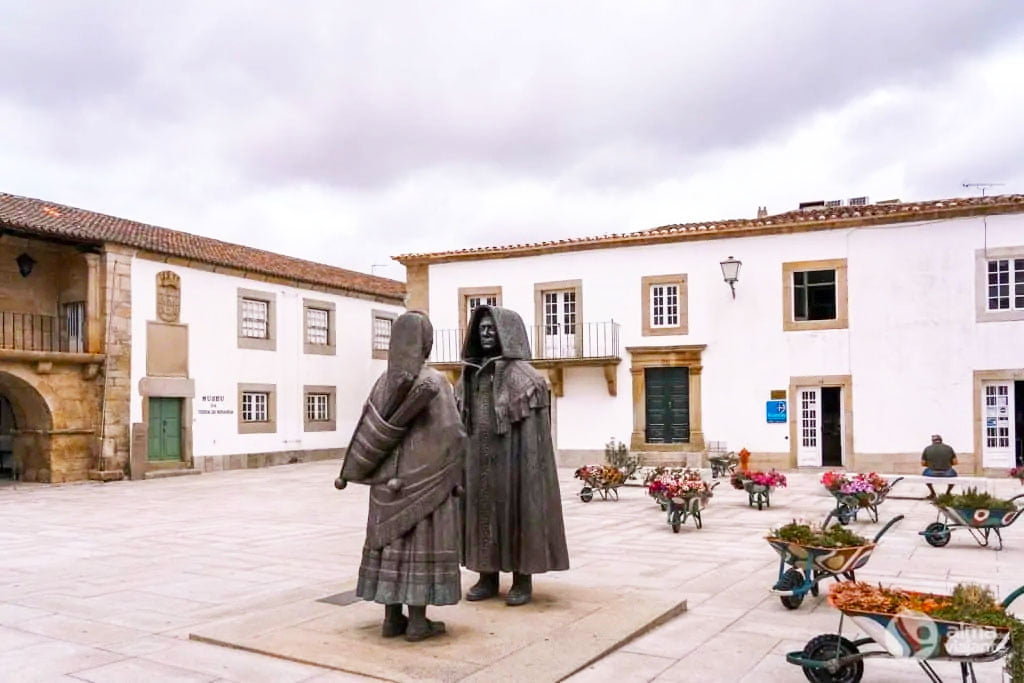 Miranda do Douro is the capital city of the district of Miranda do Douro, in the Porto metropolitan area, Portugal. Miranda do Douro is one of the smallest city in Portugal, but that doesn't stop it from being full of life. People come from all over the country to visit this stunning town – and for good reason.
Kuressaare, Estonia
Kuressaare is the third smallest city in Europe and the smallest in the world with a population of just 13,382 people. The biggest attraction here is Kuressaare Castle, which was originally built in 13th century. While you're here make sure to visit the Dukes Palace, Catherine's Passage, and Hermann Castle
With a population of just over 13,000 people, this place visitors from all over the world. You might be surprised to see how many interesting and fun things there are to do!
Kastoria, Greece
Kastoria, Greece is an interesting place. It's home to the smallest city in Greece. It's a town in Northern Greece called Kastoria. Kastoria is situated at the foot of Mt. Fikia which is the highest mountain of Western Macedonia, at an altitude of 1,000 meters. It is located within the community of Western Macedonia, from which it is administratively separated.
Hamilton, Bermuda
Hamilton, Bermuda is reportedly the world's smallest city, built on a harbor and smack in the middle of the Atlantic Ocean. It's charming, it's pretty, it's incredibly multicultural (even for Caribbean standards) and the people are wonderful. And yet…it usually gets overlooked by most travelers for Nassau, or Trinidad.
Founded in 1793 and made capital of Bermuda in 1815, tiny Hamilton has a population of less than 1,000. Despite its small stature, it has officially held city status since 1897.
Victoria, Seychelles
Victoria, Seychelles is the smallest town on earth after being declared so by Guinness World Records. The eastern city of Victoria makes up only 7.761 mi².
Victoria is the capital city and main port of the island nation of Seychelles, and is located on the north-western side of Mahe, the second largest island in the country.
Most residents who live here go about their daily lives without ever seeing another person. It's a magical place to live or vacation and there are many things to do and see within an hour of Victoria.
Fürstenau, Switzerland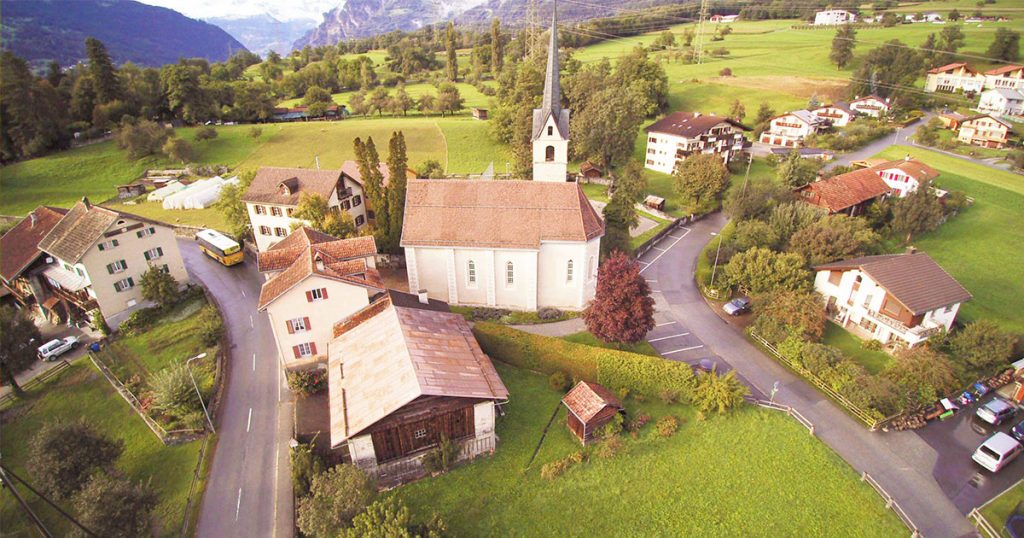 Fürstenau is a small municipality located in Switzerland's Aargau Canton, next to the Bodensee lake. With just over 2,300 registered inhabitants, it is officially the world's smallest city population.
However, when you consider that not all municipalities follow the same standards when it comes to reporting headcount, and also how some countries don't have any cities at all, Fürstenau might be safe to call the world smallest town. It is ruled by a prince archbishop and has both a cathedral and Orthodox church. 
Saint Peter Port, Guernsey
Saint Peter Port is a beautiful town, located on the south-east coast of Guernsey. It is the only port that serves the island, and it is certainly one of the most interesting ones – so much to see!
It's also home to The Victorian Hotel and has built a reputation for being one of the most exciting and lively places in the Channel Islands. But as well as being a beautiful holiday destination, Guernsey is also home to the world's smallest city!
Nuuk, Greenland
Nuuk or Godthaab as it is also known as the capital of Greenland. It is a small town with a population of about 19,000. With only 4% urbanization rate, there are vast land areas covered with snow and ice throughout the year.
Jericho, Palestine
Jericho, Palestine is the smallest city in the world. Jericho is a city located near the Jordan river in Palestine and has been inhabited for more than 10,000 years. It's also one of the oldest existing cities in the world.
As well as being among the world's smallest cities, the West Bank municipality of Jericho can also claim to be the world's lowest. Its roughly 20,000 inhabitants live at 258 meters (846 ft) below sea level.
Its 20,000 inhabitants benefit from a cable car as a form of transportation, connecting the area to the summit of Mount of Temptation, which has a Greek Orthodox monastery and some great panoramic views.
Kilkenny, Ireland
Kilkenny is a city in Ireland. It is the county seat of County Kilkenny and the largest city in South-East Ireland with a population of 32,000. Kilkenny is well known for its unique culture and heritage.
The medieval city of Kilkenny in southeast Ireland is a small city that packs a punch in terms of grand buildings of religious and historical importance. The population of around 27,000 is boosted each year by tourists visiting the city's castle, cathedral, and well-preserved churches and monasteries.
Vaduz, Lichtenstein
Vaduz is the capital of Liechtenstein, and one of the smallest capitals in the world with a population of 13,562. Located at the east side toe of the Rätikon mountain range, Vaduz has an old town with many walkable streets. The city is quite picturesque with small mountain peaks and tall hills creating a backdrop to the colorful buildings, church spires, and red roofs.
Tórshavn, Faroe Islands
Tórshavn is the capital and largest city of the Faroe Islands. It has a population of 18,248, which is over 60% of the total population of the archipelago.
Sitting in the North Sea between Iceland, Scotland, and Norway, the self-governing Faroe Islands are under Danish rule. The waterside capital is a buzzing place full of shops and highly-regarded restaurants.
St Davids, Welsh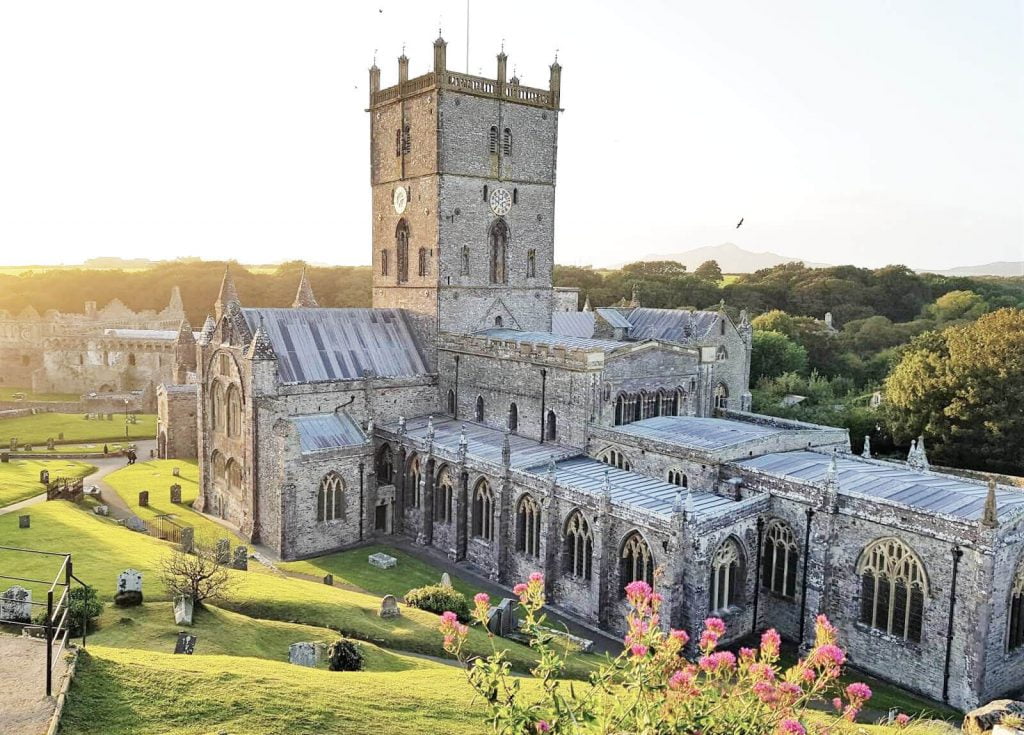 St Davids, Wales, officially the smallest city. It can be found in West Wales and was founded by Saint David, also known as Dewi Sant in 588AD. The population of St. Davids is approximately 2000, making it Wales' smallest city with both urban and metropolitan status.
It is also a popular destination for history buffs who want to explore its 800-year-old cathedral which was regarded as one of Wales' finest buildings.
Saint David's is the smallest city in the UK with a population of around 1,800. It is not much larger than a village and is built around a cathedral and monastery founded by St. David in the 500s. 
Bo, Sierra Leone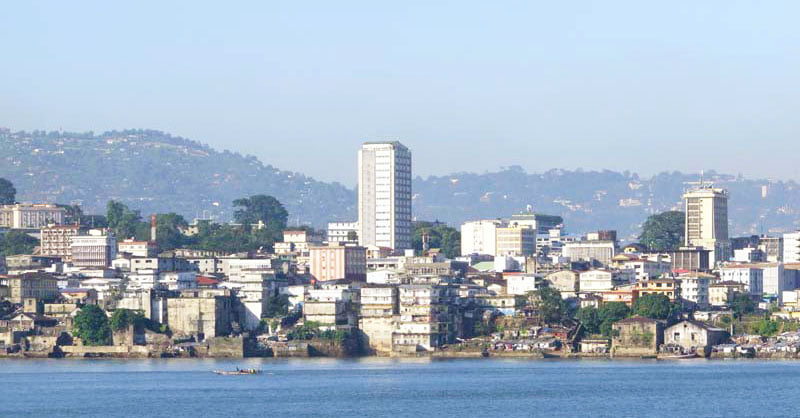 Bo, also known as Bo Town or Smallest City in the World by area, is a quiet town surrounded by forests and located in the Western Area Rural District of Sierra Leone. Though often referred to locally as Bo Town, Sierra Leone's second largest city is officially called Bo, making it the shortest city name in the world.
Norton city, Virginia
Located in Norton, Virginia has the honor of being one of the smallest cities in America. Officially established in 1894. Norton City is located near the border between Virginia and West Virginia. The city is famous for its stone bridge and tunnel that crosses over a tributary of Baker's Creek. According to the last census reports, Norton City includes just over 3,981 residents who enjoy their peaceful lifestyle with family, friends, and nature.
Greenwood, British Columbia
Greenwood, located in the Chilcotin District at the eastern corner of British Columbia, is not only Canada's smallest city by population, but it is also the smallest incorporated city in the world. This makes Greenwood not in any way a barren wilderness like most small towns such as Iqaluit and Emerald, but dear to its citizens for being a treasure left for preservation.
British Columbia Greenwood has retained its title as a city since its inception in 1897. This is despite the sharp decline in population over the years. As of 2016, Greenwood had a population of 665. The city is a destination rich in history and it is one of only two mining cities that still exists today. Moreover, Greenwood is the smallest city in Canada.
Ngerulmud, Palau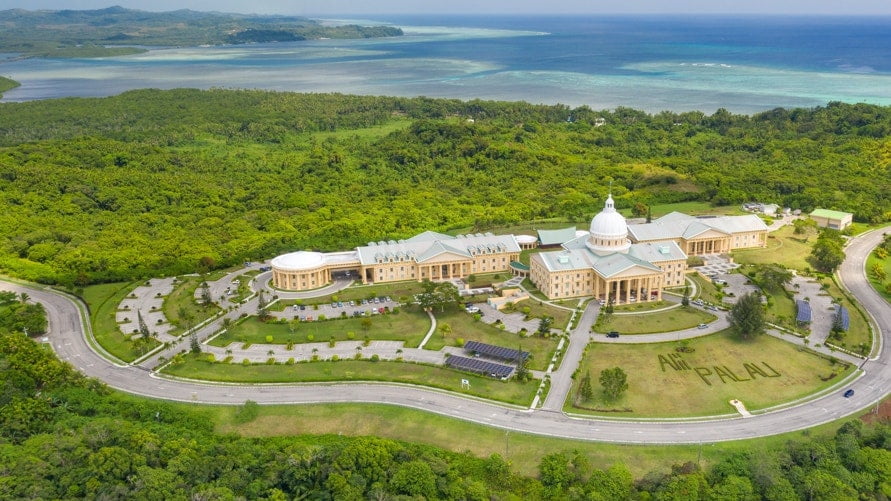 Ngerulmud is the capital and the smallest city in the country Palau. Located in geographically not so well known Palau archipelago, this island country consists of 500 islands, among which Ngerulmud is located.
Nestled within a rockscape of stray boulders and fragments of coral, it's home to just 300+ citizens. It's not much more than a few buildings — a hospital, pharmacy, school, city hall, and a few offices — but its residents feel right at home with their isolated island housing community.
FAQs
What is the smallest city in the world by population?
The smallest city in the world by population is Vatican City. Home to just 900 people, Vatican City is a sovereign city-state located within the city of Rome and is surrounded by 3 other countries: Italy to its north, France to its west and Austria to its east.
What are the smallest country in the world by area?
These are the smallest countries in the World by area:
Vatican City – 0.49 km2/0.17 mi2
Monaco – 2 km2/0.78 mi2
Nauru – 20 km2/8.1 mi2
Tuvalu – 30 km2/mi2
San Marino – 60 km2/24 mi2
Liechtenstein – 160 km2/62 mi2
Marshall Islands – 180 km2/70 mi2
Saint Kitts and Nevis – 260 km2/101 mi2
Maldives – 300 km2/116 mi2
Malta – 320 km2/122 mi2