Who are the best software development companies in the USA? We've compiled a list of the top software companies in the country. Whether you want a custom application, help with eCommerce or digital marketing–you are sure to find some excellent resources among these top companies.
Software is everywhere. It changes the world, connects people, and defines the future. The United States of America (USA) is where modern software development was born.
You may have noticed that the U.S. is a clear leader in technology and digital development. Software development is at the center of U.S. innovation, representing a huge part of both its GDP and its output. We take into consideration these statistics as well as many others to compile a list of leading development companies in the United States. 
Before we move forward and get into the list, let's first have a look at what software development is, just to be sure we're on the same page.
What Is Software Development?
Software development is the process of computer programming, documenting, testing and bug fixing involved in creating and maintaining applications and frameworks involved in a software release life cycle with the aim of producing an executable computer program. The term refers to a specific phase within the overall software development process.
Examples in different ways e.g.
Software development is the process of creating, modifying, and improving a computer software product. It is the process of planning and building software applications. Software development usually involves multiple steps: gathering requirements, generating an accurate design, implementing what was designed, testing and debugging, deploying the finished product, and maintaining bug fixes and updates.
To categorize the various methods of software development into four major types: agile, waterfall, prototyping, and iterative.
What Are The Types Of Software Development?
There are many types of software development, more than can be covered in a single article. I'll give you a quick idea of each type so that you can pick the one that works best for your company. Below we list a few of the most common ones.
Types of Software Development are:
Frontend Development
Backend Development
Full-Stack Development
Application development
Web Development
Database Development
Desktop Development
Mobile Development
Cloud Computing
API development
Security Software development
Game development
Embedded systems development
Software Development Process Key Steps
The software development process is the blueprint for building software, but what are the key steps in this software development process?
Here are some key steps:
Needs identification
Requirement analysis
Design
Development and Implementation
Testing
Deployment and maintenance
History of Software Development
Software Development is one of the most rapidly growing industries in the world today, and for good reason. Software powers almost every aspect of our lives now. It has been a mind-bogglingly fast-paced and exciting journey for programmers and companies to get us to this point — so where did it all start?
When Was Software Invented? 
Software development history began in England in 1948. The Manchester Small-Scale Experimental Machine, with the moniker of "Baby," led the launch of all software in the world's history. Computer scientist Tom Kilburn is the genius that developed this early revolutionary event.
Here is a timeline of the important developments in the history of software:
1940s – Invention of the world's very first software in England
1970s – Launching of Apple's first personal computer
1980s – Introduction of IBM PC
1990s – Rise of the mobile operating system and the first Blackberry device
2000s – Use of Apple's first iPhone
Present – Continuous innovations for software development including AI
Info source Wikipedia
What's The Most Innovative Software Development Company? 
Innovation can mean a lot of things, but at its core it's about taking risks and being open to new ideas and ways of thinking. When you look at companies like Google, for example, they are truly one of the best examples of innovation in the world today. Their innovations range from getting rid of 99% of their servers so they can eliminate almost all downtime, to something not as obvious like how their logo is actually a recursive symbol that represents how their search actually works.
We have compiled a list of the best software development companies in the United States.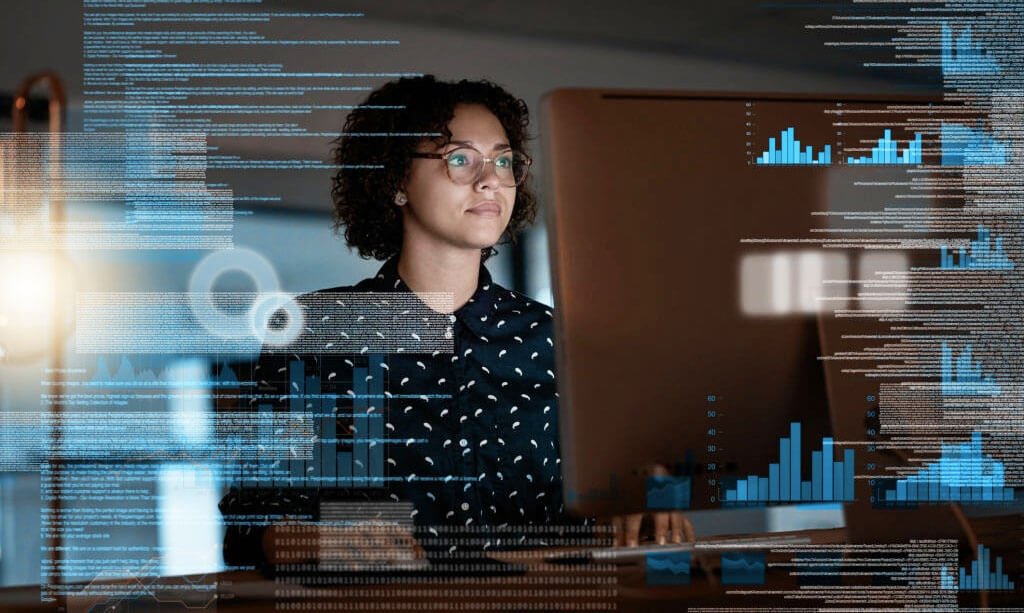 List of Top Software Development Companies in The USA
There are many different software development companies in the United States which means that there are a variety of products being developed by these companies.
Best python software development company must know your product inside out and be able to develop it according to your business needs as well as comply with all the legal requirements. An experienced company will be able to help you determine whether your business needs data science services or IoT development. After that, they can help you outline the main stages of work and approximate timing.
If you are looking for the best software development company in the USA, look no further! 
The best software development companies include:
Microsoft Corp.
Location: Redmond, Washington
Microsoft is a multinational computer software corporation that is using its products and services in more than 110 countries. The company is headquartered in Redmond, Washington, USA. Microsoft Corporation is the worldwide leader in software and hardware sales. 
Microsoft was established in 1976, and since then, it has been one of the most significant players in the industry. The company was founded by Bill Gates and Paul Allen, as Micro-Soft. Later, in the year 1986, Microsoft was renamed Microsoft Corp.
Products of the company are available for various software platforms like Windows, XBOX 360, Windows Mobile, Aquarial Media Player, Zune, and others.
Adobe Inc.
Location: San Jose, California
Adobe Inc. is an American multinational computer software and multimedia company. Adobe Inc. was founded in 1982 (as Acrobat Systems) by John Warnock and Charles Geschke. Its headquarters are located in San Jose, California.
The company has over 8,000 employees worldwide and its customers are found in more than 90 countries all over the world.
Adobe Inc is a company that develops and sells computer software & services. It has a wide range of products, including Adobe Creative Cloud & Adobe Document Cloud, which are integrated suites of creative tools for digital media. The Document Cloud's principal product is Acrobat Pro DC, software for creating PDF files and distributing them among other users.
ServiceNow

Location: Santa Clara, California
ServiceNow, Inc. is an American cloud computing company and software company headquartered in California. ServiceNow is one of the latest tech companies to join the market. This company develops enterprise software and provides services to manage IT operations such as service delivery, IT assets management, help desk, and more. As of September 26, 2017, the company had more than 42,000 customers worldwide.
Dropbox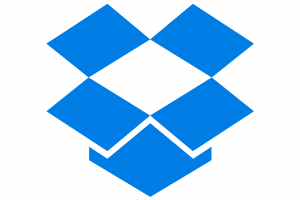 Location: San Francisco, California
Dropbox Inc. is a computer software and online storage company based in San Francisco, California. The company was founded in 2008 by MIT students Drew Houston, and Arash Ferdowsi, and built on the legacy of the Logical Share Manager (LSM) project.
Dropbox is one of the top software development companies in USA. With more than 2,000 employees and 4 million business customers, Dropbox serves over 47 million users. DropBox provides services to file stores, sharing photos and video conversations, encrypting passwords, and backing up the business emails
Guidewire
Location: San Mateo, California
Guidewire Company is a software development company it has been serving the business sector since 2001. It offers cloud-based software that assists clients to ensure all kinds of risks at the best available rate.
Guidewire is one of the best software companies in the world. Guidewire combines digital, core, analytics, and AI (artificial intelligence) to deliver an industry platform as a cloud service for property and casualty insurance carriers around the world.
It has offices in various countries including the U.S., Australia, Asia Pacific, Canada, and the United Kingdom where they always employ the most intelligent graduates from top universities. This software company is ranked among the top 500 best digital organizations in the world by Gartner.
Secureworks
Location: Atlanta, Georgia
Secureworks LLC is a privately-owned information security company based in Atlanta, Georgia, USA. We deliver innovative technologies and services that help protect people, infrastructure, and Internet properties, connecting businesses and communities worldwide.
Secureworks is a highly successful software development company that specializes in delivering quality web applications. The company's creative and skilled team is capable of developing a wide range of custom applications for small businesses, hospitals, healthcare companies, and major corporations, to name a few.
Procore
Location: Carpinteria, California
Procore is a software company, engaged in the development and distribution of construction management solutions. Procore is one of the top us software development companies.
They provide excellent services to their clients, and they have an outstanding team. Procore has excellent tools for construction project management that can help you reach your goals and make your work easier.
Cisco Systems
Location: San Jose, California
Cisco Systems Company is a multinational technology giant. It is an American multinational technology conglomerate headquartered in San Jose, California. Cisco Systems Company is often referred to as Cisco. The company specializes in developing products for networking and internet communications hardware, telecommunications, and consumer electronics.
It is the worldwide leader in networking for the Internet, and it provides computer-related products and offers design, marketing, consulting, and operational services. Cisco employs approximately 160000 people working in more than 170 offices across the globe.
iCIMS
Location: Holmdel, New Jersey
iCIMS is a leading provider of innovative talent acquisition solutions for the digital workforce. With 20+ years in the market and over 2.4 million global users, iCIMS provides organizations with the tools and expertise to employ new talent quickly and efficiently. 
iCIMS provides a talent cloud platform, making it easy to attract, hire, and advance talent. Its tools leverage web and mobile capabilities to deliver agile recruitment, applicant tracking systems (ATS), Recruitment Marketing Systems (RMS), social media integration, and other essential talent acquisition products.
The company helps clients across the spectrum—from top brands such as Ralph Lauren, Best Buy, L'Oréal, and Ford—engage an estimated 2 million users with high-quality software.
Autodesk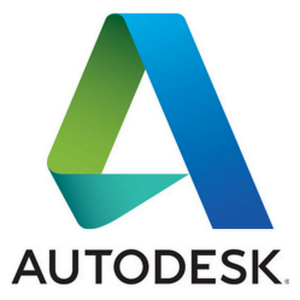 Location: San Rafael, California
Autodesk Inc. was established in 1982, by John Walker. The headquarters of Autodesk Inc. is situated near San Rafael in California, United States. The organization is well known for providing computer software for many fields, including architecture, civil engineering, construction, and the manufacturing industry.
Intuit Inc.
Location: Mountain View, California
Intuit is an American public multinational corporation that develops financial, accounting, and tax preparation software. Intuit is ranked among the best software development companies in the USA.
In the late decades of the twentieth century and early years of the twenty-first century, it was a prominent provider of business enterprise resource planning (ERP) software to small and mid-sized companies. Intuit provides its software as an online service. Its flagship products are QuickBooks, TurboTax, and Mint.
Intuit is one of the largest and most popular providers of professional accounting, payroll, and tax preparation software in the country. 
Workday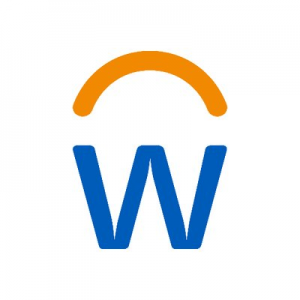 Location: Pleasanton, California
Workday company is an American cloud computing company headquartered in Pleasanton, California. It develops and sells enterprise workforce applications for human resources, finance and accounting, and IT systems. It was founded by Dave Duffield and Aneel Bhusri in 2005.
Workday is a cloud-based financial management software developed by the Workday company. This software offers high-quality solutions for managing finance and human resources at companies and institutions.
Workday provides a web-based software package designed to manage enterprise resource planning, human capital management, and financial management applications. Workday is used by all sizes of organizations, and among the company's most notable customers are Amazon, Netflix, Bank of America, and Hewlett-Packard Enterprise. 
Salesforce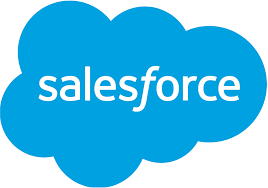 Location: San Francisco, California
SalesForce company is a company that was founded by Marc Benioff and Parker Harris in 1999. This corporation has its headquarters based in San Francisco, California in the United States of America.
With clients located all over the world, Salesforce continues to be one of the most popular software development companies. The Salesforce Company is well known for having a background in making software applications.
The Trade Desk
Location: San Francisco, California
The Trade Desk was founded in 2012 by Jeff Green and Jon Munshaw, and the headquarters of the company is located in Santa Monica, CA. The Trade Desk is a software company that develops advertising platforms for online marketing and trading systems for the financial markets. 
The Trade Desk company is directly related to enhancing brand performance via advanced technology. The Trade Desk has been working on developing technology that fulfills the needs of the business.
PowerSchool

Location: Folsom, California
PowerSchool Company is one of the top ten online Software Development companies that offer a wide range of web based, enterprise software solutions and mobile applications.
The company has developed and delivered leading edge products in the areas of Software Development, workflow management, and master data management solutions. This has led to the development of the fastest growing cloud based solution for student information systems.
BlackLine
Location: Los Angeles, California
BlackLine is an American public multinational software company that was founded in 2001 by Therese Tucker with the mission to replace outdated spreadsheets with an accounting-specific suite of solutions. The Company specializes in software that helps clients manage their business processes.
BlackLine offers digital projects, software development, web applications, and database management services to clients all over the world. They are best known for their state-of-the-art software platforms that were developed to help enterprises improve their financial performance by managing and optimizing complex business processes.
Asana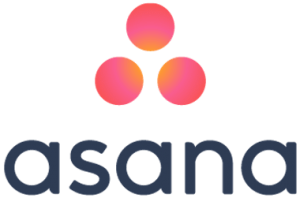 Location: San Francisco, California
Asana is a public software company that was formed in February 2008 and is headquartered in San Francisco, California. As of October 2018, Asana had over 35 million users and 2,500 paying customers.
Asana is part of the top tech companies in the USA. This software development firm in USA enables collaboration through its cloud-based software applications and helps its customers track tasks, manage projects, and get work done faster.
Cornerstone

Location: Santa Monica, California
Cornerstone Company is one of the top software development companies in the United States. Based in Santa Monica, CA, with 20 offices around the globe, Cornerstone believes in investing in its people so that they can reach peak performance and create high quality, innovative products.
Vertafore
Location: Denver, Colorado
Vertafore provides the leading cloud-based, insurance software solutions in the United States covering all lines of property and casualty insurance. Vertafore's solutions provide industry-leading functionality to its customers, including independent agencies, Allstate agency owners, carriers, and state governments.
Vertafore is the only InsurTech company serving the entire insurance distribution channel, including more than 20,000 independent agencies, 1,000+ carriers, and 23 state governments.
Nintex

Location: Bellevue, Washington
Nintex is a company developing business applications for small to large organizations. Nintex company features some of the most advanced and powerful workflow solutions for the business world. 
Nintex is a leading global provider of enterprise-class process management software, automating business processes and empowering people to do their best work. Nintex solutions are used by over 10,000 organizations worldwide. Its global headquarters are in Bellevue, WA, with offices located in North America, EMEA, and APAC.
The types of software solutions that Nintex delivers include business process management application services, visitor management, mobile workforce management, partner network integration, and collaboration services.
Above are the top 20 software companies in the USA.
List of Software Companies in USA By State
The United States is the country with the largest number of software and computer service companies, but which state has the highest number of software companies in the USA?
Among the 50 states, California is rated as the first place when it comes to the number of software companies present. So, let's find out which other states are ahead of California when it comes to software and computer companies.
| | | | | |
| --- | --- | --- | --- | --- |
| STATE | PRODUCT | MAIN CATEGORY | SCORE | STARS |
| AL | Switchvox | VoIP | 25 | 4.4/5 |
| AR | GitKraken | Version Control Clients | 76 | 4.6/5 |
| AZ | SpyFu | SEO | 95 | 4.5/5 |
| CA | Slack | Team Collaboration | 100 | 4.5/5 |
| CO | Bonusly | Employee Recognition | 99 | 4.7/5 |
| CT | Exago | Embedded Business Intelligence | 92 | 4.8/5 |
| DE | SendX | Email Marketing | 76 | 4.4/5 |
| FL | Solodev | Web Content Management | 93 | 4.9/5 |
| GA | MailChimp | Email Marketing | 99 | 4.3/5 |
| IA | Paperless Pipeline | Real Estate Activities Management | 81 | 4.8/5 |
| ID | TSheets | Time Tracking | 100 | 4.7/5 |
| IL | Basecamp | Project Management | 100 | 4.0/5 |
| IN | Bloomerang | Fundraising | 98 | 3.5/5 |
| KS | ATG Consulting | Quote-to-Cash Consulting | 86 | 4.8/5 |
| KY | Bellwether Purchasing Software | Purchasing | 73 | 4.4/5 |
| LA | APS Payroll Solution | Payroll | 91 | 4.7/5 |
| MA | GoToMeeting | Web Conferencing | 99 | 4.2/5 |
| MD | TeamGantt | Project Management | 97 | 4.8/5 |
| ME | Certify | Expense Management | 98 | 4.7/5 |
| MI | Snagit | Screen and Video Capture | 99 | 4.5/5 |
| MN | Jamf Pro | Mobile Device Management (MDM) | 99 | 4.8/5 |
| MO | Less Annoying CRM | CRM | 97 | 4.8/5 |
| MS | Bomgar Remote Support | Remote Desktop | 92 | 4.8/5 |
| MT | PFL | Account-Based Execution | 63 | 4.5/5 |
| NC | Bandwidth | Cloud Communication Platforms | 97 | 4.6/5 |
| ND | CoSchedule | Social Media Management | 70 | 4.2/5 |
| NE | Universal Information Services | Media Monitoring | 92 | 4.7/5 |
| NH | ArtRage | Drawing | 92 | 4.4/5 |
| NJ | Verizon Contact Center Solutions | Telecom Services for Call Centers | 92 | 4.2/5 |
| NM | Lavu | POS Restaurant | 21 | 3.4/5 |
| NV | Animaker | Animation | 92 | 4.8/5 |
| NY | Outgrow | Content Marketing | 100 | 4.9/5 |
| OH | UltraEdit | Text Editor | 97 | 4.7/5 |
| OK | Tailwind | Social Media Management | 77 | 4.4/5 |
| OR | Simple | Other Finance & Insurance | 96 | 4.7/5 |
| PA | Guru | Knowledge Management | 97 | 4.5/5 |
| RI | Breadcrumb | POS Restaurant | 65 | 3.9/5 |
| SC | BoomTown | Real Estate CRM | 94 | 4.6/5 |
| TN | Ambition | Sales Performance Management | 92 | 4.4/5 |
| TX | Spiceworks Help Desk | Service Desk | 98 | 4.3/5 |
| UT | Victig Screening Solutions | Background Check | 97 | 4.8/5 |
| VA | iSpring Suite | Course Authoring | 98 | 4.8/5 |
| VT | Image Relay | Digital Asset Management | 96 | 4.6/5 |
| WA | Microsoft SQL Server Management Studio (SSMS) | On-Premise Data Integration | 100 | 4.3/5 |
| WI | Widen Collective | Digital Asset Management | 96 | 4.7/5 |
| WY | UseResponse | Help Desk | 56 | 4.9/5 |
This list aims to help anyone who searching for the best software development companies by the state in the United States.
IT Companies in USA in Software Development
When you will choose a great IT development company, then you get guaranteed outcomes that meet your specific business requirements. The following list has been created to provide you with some of the best software development companies in the United States.
They are not just IT companies; they provide software development services USA and IT solutions through the use of highly skilled engineers and advanced technologies.
All of the following companies have been reviewed by both developers and customers.
S-PRO
S-PRO is a time-tested provider of services for the development of various co-development solutions. The company has more than 8 years of development experience and a team of more than 250 employees. S-PRO was founded in 2014 and currently has headquarters in Germany, Poland, Ukraine, Armenia, and Estonia.
The main areas of software development in S-PRO are Healthcare, Fintech, and Renewable Energy. The company provides a wide range of services, including:
Pilot Projects (PoC, MVP).
Dedicated Team.
Managed Delivery.
And the general expertise of the company includes:
Web Development.
Blockchain.
DevOps.
Mobile Development.
AI/ML Solutions.
Quality Assurance.
UI/UX design.
Big Data Systems.
Maintenance.
Vincit
Address: 520 Broadway, Suite 200, Santa Monica CA 90401
Website: https://www.vincit.com/
Vincit is a custom software making company that offers its clients a 100% Satisfaction Guarantee. Their 500-employee design, software, and strategy for clients. The company is located in Orange County, Santa Monica, and Palo Alto in California, and Finland. Magazine's Best Workplaces List 2019, Vincit's success stems from satisfied customers and satisfied employees.
Hyperlink InfoSystem
Address: One World Trade Center, 285 Fulton Street suite 8500, NY 10007
Website: https://www.hyperlinkinfosystem.com/
Hyperlink InfoSystem is a well-renowned mobile app development company in the USA & India, delivering the best solution in web and app development, Salesforce development, AI solutions, Big Data Analytics, Blockchain, CRM Solutions, IoT development, AR/VR, and much more. Since 2011, Hyperlink has worked with over 2300 clients globally, delivering 3500 plus apps and 2000+ website projects for custom requirements.
MentorMate
Address: 1350 Lagoon Ave Suite 800, Minneapolis, MN 55408
Website: https://mentormate.com/
MentorMate recognized the potential of Bulgaria back in 2001 and helped it grow into the tech hub it is today. Along the way, they built long-term relationships with global clients, scaling with them as their technology needs grew. They conduct daily standups that keep everyone on the same page even if they're not in the same office, city, or even country.
Zco Corporation
Address: 58 Technology Way Suite 2W10, Nashua, NH 03060
Website: https://www.zco.com/
Zco Corporation is a trusted custom software development vendor whose reputation for excellence spans three decades. We've created robust software solutions for entrepreneurs, startups, and Fortune 500 companies alike. They offer their clients access to one of the largest teams of engineers, artists, designers, and project managers in the industry.
Mobomo
Address: 1600 Spring Hill Rd Suite 300, Vienna, VA 22182
Website: https://www.mobomo.com/
Mobomo is the largest software development agency USA; Fortune 1000 companies and emerging tech startups trust Mobomo to develop elegant solutions to solve complex digital problems. It is a full-service DevOps agency focused on making phenomenal solutions to solve intricate, complex issues.
iTechArt Group
Address: 575 Lexington Ave Floor 12, New York, NY 10022
Website: https://www.itechart.com/
iTechArt is a one-stop custom software development USA company with a talent pool of 1700 plus experienced engineers. Since 2002, they have helped startups & fast-growing tech companies build successful, scalable products that users love. The company packed its teams with various strengths, interests, and engineering backgrounds.
Andersen Lab
Address: 445 Park Ave, Manhattan, New York, NY 10022
Website: https://andersenlab.com/
Andersen Lab was established in 2007. More than 1000+ experienced and qualified IT professionals are ready to make your idea into reality. Andersen's staff have delivered over 640 successful projects. They have more than ten development centers in European countries and the United States.
Infopulse
Address: Infopulse USA, LLC, 547 N Mt Juliet Rd, Mt. Juliet, TN 37122
Website: https://www.infopulse.com/
Infopulse delivers excellence in Software R&D, Application Services, Cloud & IT Infrastructure, and Cybersecurity for clients worldwide. Infopulse has built a reputation as a trusted full-service digital solution provider. Established in 1991, the company has over 2,000 professionals and is represented in 7 countries across Europe and North America.
List of Software Development Companies in USA
Looking for a software development partner in the USA? Check out this list of companies located in California, New York, New Jersey, Texas, and all over the USA to help you pick the best.
Here, is a list of software development outsourcing companies in USA:
Zibtek: Custom Software, Mobile & Web App Development Company
Directions: 1111 Draper Pkwy #206, Draper, UT 84020
Phone: (801) 895-2894
Website:  https://www.zibtek.com/
Intersog: Software Development and IT Staffing
Directions: 220 N Green St #2011, Chicago, IL 60607
Phone: (833) 468-3776
Website: https://intersog.com/
Echo Innovate IT – App Development Company in Minnesota
Directions: 18140 56th Ct N, Plymouth, MN 55446
Phone: (386) 675-0158
Website: https://echoinnovateit.com/
ScienceSoft
Directions: 5900 S Lake Forest Dr #300, McKinney, TX 75070
Phone: (214) 306-6837
Website: https://www.scnsoft.com/
Taazaa Inc
Directions: 1780 Stoney Hill Dr suite a, Hudson, OH 44236
Phone: (888) 800-0016
Website: http://taazaa.com/
Simform | Software Development Company San Francisco
Directions: 111 N Orange Ave Suite 800, Orlando, FL 32801
Phone: (415) 862-9055
Website: https://accelone.com/
AccelOne
Directions: 608 State St #100, Kirkland, WA 98033
Phone: (800) 863-6814
Website: https://accelone.com/
Moove It
Directions: 701 Brazos St #526, Austin, TX 78701
Phone: +15129498991
Website: https://moove-it.com/
BitCot – Top Mobile, Web App Development Company
Directions: 16870 W Bernardo Dr #400, San Diego, CA 92127
Phone: (858) 683-3692
Website: https://www.bitcot.com/
Intellectsoft
Directions: 27th floor, 222 Broadway, New York, NY 10038
Phone: (855) 867-3387
Website: https://www.intellectsoft.net/
Zrix
Directions: 4801 Glenwood Ave #200, Raleigh, NC 27612
Phone: (800) 796-2735
Website: https://www.zrix.com/
Oxagile
Directions: 77 Water St, New York, NY 10005
Phone: (855) 466-9244
Website: https://www.oxagile.com/
Kanda Software
Directions: 233 Needham St #550, Newton, MA 02464
Phone: (617) 340-3850
Website: https://www.kandasoft.com/
Woodridge Software
Directions: 14123 Denver W Pkwy #120, Golden, CO 80401
Phone: (720) 403-9454
Website: http://woodridgesoftware.com/
Vog App Developers
Directions: 214 11 Ave SW Suite 900, Calgary, AB T2R 0K1, Canada
Phone: (844) 992-2777
Website: https://vogappdevelopers.com/
Fingent
Directions: 235 Mamaroneck Ave Suite #301, White Plains, NY 10605
Phone: (914) 615-9170
Website: https://www.fingent.com/
These companies are offering various computer software application development such as ERP, CRM, and websites for small businesses at competitive prices. In a word, they offer comprehensive IT solutions to clients.
Here is a list of custom software development companies in USA by alphabetical order:
| | |
| --- | --- |
| Software Companies Name | Website |
| AgileEngine | https://agileengine.com/ |
| Archer Software | https://archer-soft.com/ |
| Artelogic | https://artelogic.net/ |
| AlchemyLeads SEO | https://alchemyleads.com/ |
| A3Logics | https://www.a3logics.com/ |
| Arohatech | https://www.arohatech.com/ |
| Attract Group | https://attractgroup.com/ |
| Computools | https://computools.com/ |
| Chetu | https://www.chetu.com/ |
| Clap Creative | https://www.clapcreative.com/ |
| CodeBright | http://codebrightly.com/ |
| Cyber Infrastructure Inc. | https://www.cisin.com/ |
| Chapter247 Infotech | http://www.chapter247.com/ |
| CMARIX TechnoLabs Pvt. Ltd | http://www.cmarix.com/ |
| Exyte | https://exyte.com/ |
| Geomotiv | https://geomotiv.com/ |
| ITRex | https://itrexgroup.com/ |
| iCoderz Solutions Pvt. Ltd. | http://icoderzsolutions.com/ |
| Innotical Solutions Pvt. Ltd. | https://innotical.com/ |
| LME Services | https://www.lmeservices.com/ |
| Merixstudio | https://www.merixstudio.com |
| Next Big Technology(NBT) | http://nextbigtechnology.com/ |
| Neebal Technologies | https://www.neebal.com/ |
| Orases | https://orases.com/ |
| OM SOFTWARE PVT LTD | http://www.omsoftware.net/ |
| Plaxonic Technologies | https://www.plaxonic.com/ |
| Packetlabs | https://www.packetlabs.net/ |
| PixelCrayons | https://www.pixelcrayons.com/ |
| Simform | https://www.simform.com |
| SumatoSoft | https://sumatosoft.com |
| Slingshot | https://www.yslingshot.com/ |
| Sunlight Media | https://sunlightmedia.org/ |
| Skelia | https://skelia.com/ |
| Simform | https://www.simform.com/ |
| SITSL | https://www.sitsl.io/ |
| The NineHertz | https://theninehertz.com/ |
| thoughtbot | https://thoughtbot.com/ |
| Team Harbour | https://teamharbour.com/ |
| The NineHertz | https://theninehertz.com/ |
| Technostacks Infotech Pvt. Ltd | https://technostacks.com/ |
| Virtuoso Infotech Pvt. Ltd. | https://www.virtuosoitech.com/ |
| WebSailors | https://websailors.pro/ |
| Xicom Technologies | http://www.xicom.biz/ |
| ZealousWeb | https://www.zealousweb.com/ |
Note: For any questions about data included in this piece, please reach out to the contact us page email. Our Editorial Team will try to respond as soon as possible.
FAQs
What are the top Software Companies in USA by net income?
These are the top Software Companies in the USA by net income:
| | |
| --- | --- |
| IT Company Name | Net Income ($ Billion) |
| Microsoft Corp. (MSFT) | $44.3 billion |
| Adobe Systems, Inc. (ADBE) | $3.7 billion |
| Oracle Corp.(ORCL) | $10.1 billion |
| Intuit Corp. (INTU) | $1.3 billion |
| VMware, Inc. (VMW) | $6.3 billion |
What are the Top IT Companies in USA by Revenue?
These are the top American IT Companies by Revenue.
| | |
| --- | --- |
| IT Company Name | Revenue ($. Billion) |
| Microsoft Corp. (MSFT) | $143.0 billion |
| Adobe Systems, Inc. (ADBE) | $12.1 billion |
| Oracle Corp.(ORCL) | $39.1 billion |
| Salesforce.com, Inc.(CRM) | $18.2 billion |
| Intuit Corp. (INTU) | $6.9 billion |
| VMware, Inc. (VMW) | $11.3 billion |
Who is a famous software developer?
Here's a list of some of the most famous software applications and the software engineers who created them.
| | | | | |
| --- | --- | --- | --- | --- |
| Software Engineer | Application | Application Type | Degree Held | Company |
| Tim Bray | XML | Developer's tool | Bachelor of Science degrees in math and computer science | Entrepreneur; co-founded Open Text Corporation, Textuality and Antarctica Systems |
| Paul Buchheit | Gmail | Webmail service | Bachelor's degree in computer science | Entrepreneur; worked for Intel and Google |
| Max Levchin | PayPal | eCommerce | Bachelor's degree in computer science | Entrepreneur; co-founded NetMeridian Software, SponsorNet New Media, and Confinity |
| Michael Widenius | MySQL | Open-source database | None | Entrepreneur; co-founded MYSQL AB |
| Jimmy Wales | Wikipedia | Web-based encyclopedia | Bachelor's and master's degrees in finance | Teacher and Internet entrepreneur; co-founded Wikipedia |
| Dave Cutler | Windows NT | Operating System | Bachelor's degree | DEC, Microsoft; co-founded Agrippa-Ord |
| Pierre Omidyar | eBay | Online auction and shopping website | Bachelor's degree in computer science | Claris; as an entrepreneur, co-founded Ink Development and created eBay |
What is a Software Developer salary in USA?
Software Developer Mak: 
Computer programmer: $48,470 per year
Quality assurance engineer: $81,902 per year
Database administrator: $96,991 per year
Senior systems analyst: $93,839 per year
Software engineer: $110,539 per year
(Above are the National average salary of a developer)
There are also a lot of other factors that are important to consider while hiring such companies. In this article, we will discuss them all.
Disclaimer: We found this information while researching Google on the subject of the article, so we sincerely apologize for any inaccuracies or misinformation in it and all the credit goes to them.
Final Perfection
All in all, there are a ton of great software development companies out there that could easily handle your project. Before you decide which one to go with, check their portfolio and previous work. Trust but verify, as the old saying goes.
You may also want to consider how reliable the company is by looking at its customer support and how easy it will be for you to communicate with them. 
In the end, each company offers a unique solution with different price points, so choose what best fits your budget. Regardless of which one you choose though, you can't go wrong.
To get quality service —make sure you take your time to find one that's right for you.
Thanks!